Can life insurance solve tax liabilities in my estate?
Article Licenses: CA, LI, RE
Advisor Licenses:

Compliant content provided by Adviceon® Media for educational purposes only.
---
There are many ways to reduce your estate liabilities. You work hard to earn a living, save for retirement, and own property. It is important to know what your estate liabilities are in relation to: capital gains, mortgage debt, car loans, unpaid taxes, and business-related liabilities. Consider reducing these liabilities: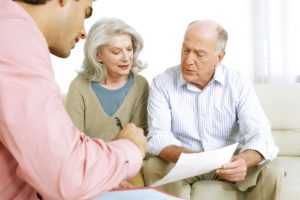 Reduce the impact of income taxes. Here are some methods to reduce taxes due upon your death:
Use the spousal (and disabled child) rollover provisions of RRSPs or RRIFs.
Leave assets that have accrued capital gains to your spouse to defer tax.
Leave assets without capital gains to other (non-spouse) family members.
While you are alive, gradually sell assets having capital gains, to avoid dealing with the gains all at once in your estate.
Purchase life insurance to cover capital gains taxation in the estate.
Taxes may be payable on gains in relation to:
º  income-producing real estate, a second residence, or cottage.
º  any other assets left to surviving family members, such as shares of a business.
Consider charitable donations to lessen taxes in the estate.
Reduce probate fees. Probate fees will be based on the value of assets administered through your will. Here are some ways to reduce probate fees:
Establish a spousal trust during your lifetime to hold assets or property for the sole use of your spouse.
Own assets jointly with your spouse.
Distribute assets or cash while alive.
Name a beneficiary (not the estate) on life insurance policies.
Include an alternate beneficiary on your life insurance policies in case your initial beneficiary predeceases you, or dies simultaneously (that way, probate fees will be avoided on the proceeds).
---
Publisher's Copyright & Legal Use Disclaimer Replication is prohibited beyond the use of this website. The publisher does not guarantee the accuracy and will not be held liable in any way for any error, or omission, or any financial decision or purchase or use of a financial product, including investment or insurance products, and suggest that a professional advisor's counsel is sought, especially with regard to Mutual Funds and Segregated Funds and Investment Funds which have investment risks as noted in the Mutual Fund Disclaimer. All rights reserved by Adviceon®
Disclaimer The particulars contained herein were obtained from sources which we believe are reliable, but are not guaranteed by us and may be incomplete. This website is not deemed to be used as a solicitation in a jurisdiction where this representative is not registered. This content is not intended to provide specific personalized advice, including, without limitation, investment, insurance, financial, legal, accounting or tax advice; and any reference to facts and data provided are from various sources believed to be reliable, but we cannot guarantee they are complete or accurate; and it is intended primarily for Canadian residents only, and the information contained herein is subject to change without notice. References in this Web site to third party goods or services should not be regarded as an endorsement, offer or solicitation of these or any goods or services. Always consult an appropriate professional regarding your particular circumstances before making any financial decision.
Commissions, trailing commissions, management fees and expenses all may be associated with mutual fund investment funds, including segregated fund investments. Please read the fund summary information folder prospectus before investing. Mutual Funds and/or Segregated Funds may not be guaranteed, their market value changes daily and past performance is not indicative of future results. The publisher does not guarantee the accuracy and will not be held liable in any way for any error, or omission, or any financial decision. Talk to your advisor before making any financial decision. A description of the key features of the applicable individual variable annuity contract or segregated fund is contained in the Information Folder. Any amount that is allocated to a segregated fund is invested at the risk of the contract holder and may increase or decrease in value. Product features are subject to change.